Please join us in wishing a Happy Birthday to Pincus Elevator! 
We recently celebrated our 70th year in business. Since 1953, we have been dedicated to fixing, maintaining, and modifying elevators for all of our many wonderful customers. We are proud of all of the work we have accomplished throughout the years. And we couldn't do it without you, of course. 
Thanks to our hard-working staff and happy customers, we plan on providing expert service and solutions for another 70 – and then some!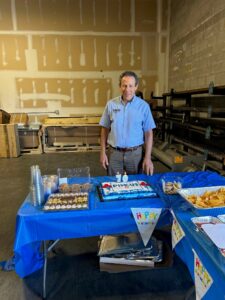 Pincus Elevator is always looking for skilled mechanics to join our team and new faces who are looking to start a life-long career in the elevator installation industry. If you're interested in learning more about our companies, please visit our website! 
If you run into any problems with your elevator this summer or later this year, and you need a reliable repair team to  fix the problem, call call Pincus Elevator Company at  610-738-4350 or contact Tom Gibson, Sales Representative  at  TGibson@PincusElevator.com or Tony Belluscio, Vice President and General Manager at  TBelluscio@PincusElevator.com to discuss upgrades in  your elevator to ensure safety for your tenants or customers. 
Work with us to create the most convenient and safe experience for your visitors!